Detroit Black History Makers - Marilyn McCormick
Monday, February 22, 2021
Marilyn McCormick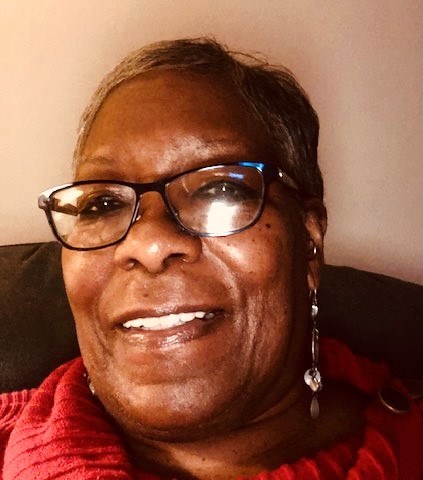 Marilyn McCormick's path was an unlikely one. Born and raised in Pittsburgh, PA, she and her family moved to Detroit in 1969. After attending Bowling Green State University where she obtained her undergraduate degree, she returned to Detroit.
A recent college graduate and newlywed with dreams of moving to New York City and becoming rich and famous on Broadway, she followed the guidance of her mother to prepare for her future in NYC by finding a job to fund their move. In the late 1970's, Mrs. McCormick made application to become a substitute teacher at the Detroit Board of Education and was offered a contract on the spot to teach speech and theatre at Cass Technical High School.
As time would prove, Mrs. McCormick found her career influencing and inspiring the students that made their way through the Performing Arts Department of Cass Tech, where she taught speech, theatre and debate, as well as staged all of the school's plays. She admits that her colleagues and "all of the administrators were supportive of the arts." She and her colleagues also developed a pre-professional training program within the department of Performing Arts. Her job was simple, "…to make these kids look good!"
One of her more interesting experiences was the year they raised money to send a group of fifteen Cass Technical high school students to London and Scotland to participate in the Edinburgh Festival Fringe and perform Sarafina! after personally contacting the playwright, Mbongeni Ngema, for permission to perform his play about an apartheid era South African student uprising. The students worked with the playwright, as well as Hugh Masakela, who conducted the original musical score. Since this remarkable experience, Mrs. McCormick and the same fifteen students, now referred to as the Scotland Project, meet annually. All fifteen students have found their own success in various areas of the entertainment industry.
In 2016, the year she decided to retire after 40 years, Mrs. McCormick was nominated to receive the second honorary Tony award for Excellence in Theater Education. She is able to count numerous successful industry professionals among her former students: Big Sean, Nicco Annan, Cornelius Smith, Jr., Brea Stinson, Chante' Adams, Joel Steingold and Dominique Morisseau. Though retired, Mrs. McCormick continues to direct shows and provide private coaching, as she continues to motivate, as well as be inspired by, the talented young people of Detroit.